InteGrow Capital Group (ICG) is the first global investment group that is focused exclusively on industrial hemp and medicinal cannabis.
The CEO of InteGrow Capital Group, Robert Wirima has always been a proponent for the legalization of Cannabis. He has been a part of the legalization process in the USA as an advocate, and also in his country of origin, Malawi.
InteGrow Capital Group is currently focused on building a large-scale industrial hemp and medicinal cannabis production facility at their farm in Malawi. They are fully committed to growing the industry from the ground up by developing partnerships with local farmers and stakeholders as well as providing training programs to improve skill sets for those operating these new agricultural sectors.
Cannabis is a plant that has been used for medicinal as well as recreational purposes. In February 2020 Malawian lawmakers voted to legalize the cultivation and production of Medical Cannabis and Industrial Hemp. As a result of this bold action, many people have been patiently waiting and believe that it is just a matter of time before the National Assembly decriminalizes recreational use of Marijuana. There is already mounting pressure for the government to take this step because Malawi's native strain commonly known as Malawi Gold, once unleashed, could as well be the top earner for Malawi as an export crop. Locally known as Chamba, Malawi Gold is very well reputable in the global circles for its psychoactive effect and high THC content which ranges between 15% to 18%.
InteGrow Capital Group (ICG) saw a chance to become a contributor to taking the Malawi economy in another direction by processing and exporting medicinal cannabis and industrial hemp. The company has received a lot of interest and good reviews from Malawians who want to get involved not only in the cannabis business but also its resulting ecosystem. It is predicted that this industry will soon surpass the struggling tobacco industry which has taken a hit as Malawi's agro-based export crop.
The MaraviPost took the opportunity to sit down with ICG CEO, Mr. Robert Wirima to gain more insight into what this industry could potentially be. In the interview, they gained insight about how tobacco, the current top export earner for Malawi will soon be toppled by the medicinal and industrial hemp exports!
Elwin: Robert, could you provide a brief background on the MalawiGold Project that InteGrow Capital Group is promoting?
Robert: A new project by InteGrow Capital Group has come to fruition, the MalawiGold Farms initiative.
InteGrow Capital is a company that's been awarded licenses and endorsements by the Cannabis Regulatory Authority in the following areas:
Medicinal cannabis cultivation, processing of medicinal marijuana as well as selling it. This is derived from high THC plants with psychoactive effects and are grown in a controlled environment because of their pharmaceutical usage.
The company has also been approved to cultivate, process and sell industrial hemp, which as you know is high CBD-low THC cannabis plants which are rich in Cannabidiol (CBD) with none of the psychoactive properties of THC
Having these licenses is important for us because we can be involved in all stages of production, from the seeds themselves to their final transformation into products. We are committed to delivering only the best for our customers. We work hard in order to ensure that we can provide products with high quality and purity, as well at competitive prices so people will be able choose from an array of options when it comes to their purchase decision.
What we have done is to create an investment vehicle for Malawians to own and participate in the cannabis industry and its resulting ecosystem. We are currently in the process of forming an SPV with a mission of bringing sustainable growth to Malawi by developing new markets for natural products like biofuels, organic shade-grown coffee, food security products, and most importantly medicinal cannabis and industrial hemp products.
Elwin: What made InteGrow Capital Group (ICG) jump into the business?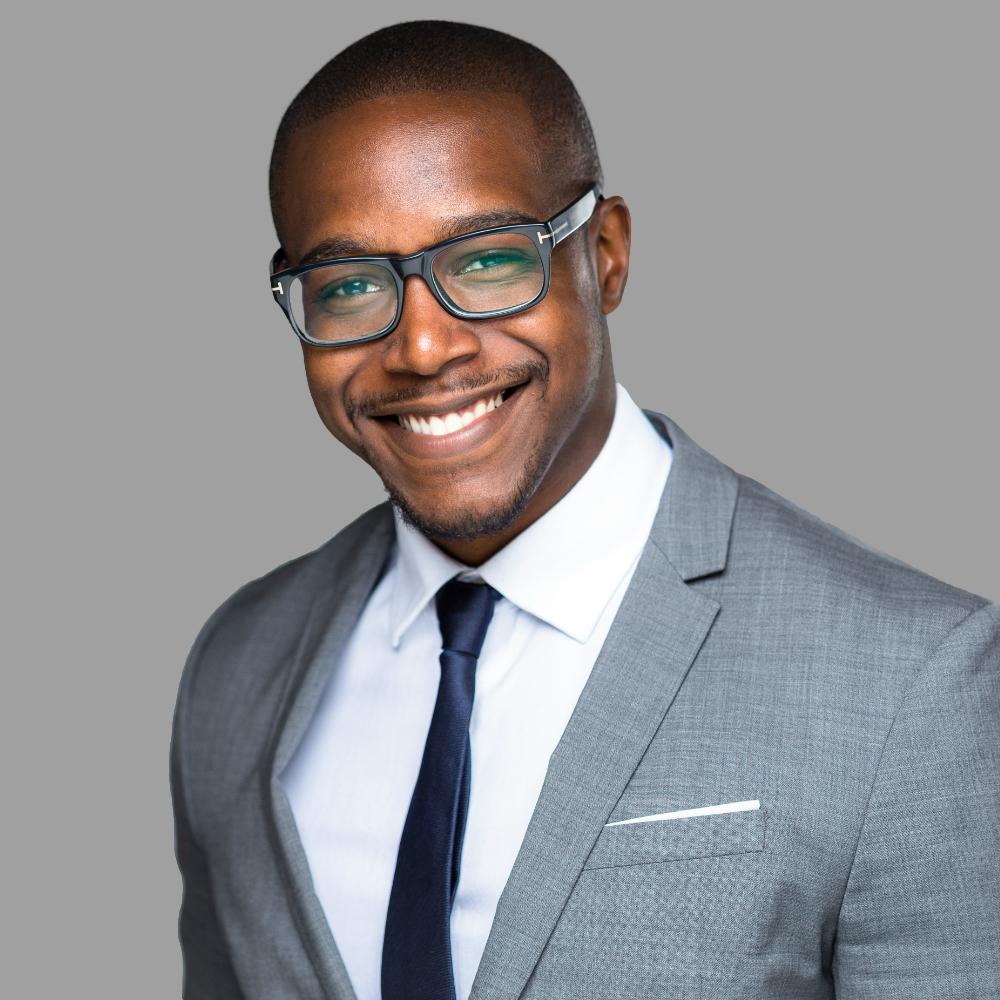 Robert: ICG is a company that is deliberate in its approach but does so in a responsible manner. We purposefully set up this project as an investment vehicle and we hope it will help us achieve the following goals:
The community is an integral part of our business. We are committed to uplift it where we serve, and operate with a win-win attitude that benefits everyone involved – employees who will enjoy quality work in an atmosphere of kindness; local residents whose lives will be improved by having new paying jobs created as well as all those living on fixed incomes or struggling financially because their job doesn't provide enough income for basic living costs like transportation (which can really add up fast!), food etc.; Once investors like us start profiting from the initiative, it is only our duty to go back into improving living conditions in the areas we operate while also providing steady returns to shareholders over time without much risks involved.
This project provides an opportunity for investors who are interested in rapidly growing their returns as it is a well known fact that this industry is in early stages and the trajectory is promising. At the end of the day, we will own this business and other equity holders have a chance at making their investment grow bigger!
Elwin: What is the location of your operations in Malawi?
Robert: Following are the areas where we have strategically positioned our operations:
Lilongwe Farm – A 50-acre prime piece of land at Lumbadzi near Kamuzu International Airport dedicated as a Center of Excellence for Greenhouse farming, Lilongwe is ready to dominate the industry with its expertise and passion in this field.
Mchinji Farm – 100 acres of land available for outdoor farming to grow Industrial Hemp
Kasungu Farm – We're proud to announce that we have over 150 acres of land dedicated to hemp. The soil is rich, and more importantly, our community loves the food from this property!
Elwin: According to your statement, you intend to target the export market. Which type of customer do you plan on targeting?
Robert: We will work with other businesses to supply them with pure organic active pharmaceutical ingredients (API). We'll also work closely on fulfilling each others' requirements. Initially, we have a variety of products from Grade A Cannabis Flower Distillate Oil Isolate which can eventually expand into many more finished goods like capsules or gummy bears based on the demands for it by market.
The company aims at becoming a one-stop shop where everyone needs to be supplied within their range including farmers growing high-quality cannabis plants who deliver raw materials straight into our doors!
Elwin: Can you provide us with some perspective on the global demand for medicinal cannabis and industrial hemp?
Robert: That's a good question. It is almost unimaginable that Cannabis and Hemp have reached the status we are at right now at a global level. There have been a lot of fighting and the fighting continues within countries. I am particularly very thankful for all the people who worked so hard to lobby for the legislation for legalization to pass in Malawi Parliament.
I'm not at all surprised that our country has one of the best climatic conditions for cultivating either cannabis or hemp. I am, however, very excited about this legislation and how it could positively affect our economy in years to come!
The global medicinal cannabis market is predicted at $16 billion for 2021, and the growth rate of this industry over time has been estimated at 23%.
The Market Data Forecast reports that by 2026, total revenue from medical marijuana will amount to 46 Billion USD with an Annual Compounded Growth Rate (CAGR) higher than any other sector in its forecast period.
It has always been a part of human culture to use marijuana for medicinal purposes. I believe that this trend will continue as more and more countries become accepting because people need access whether they like it or not!
The global industrial hemp market is set to grow at 16% per year, fueled by a growing demand for oil and fibers in the automotive construction food-beverage personal care paper textile industry. In 2020 total value of this market stood at $5 billion dollars but will reach 15 Billion by 2027 translating into a CAGR rate over that same time period!
I think we will see this trajectory of growth as more R&D for applications continues to gain traction. As an example, just earlier this month BMW announced that it will use hemp in vehicle production and reduce carbon emissions! Imagine how many trees are going to be saved by transitioning from paper-made out tree-fuels with their new technology? Not only does cannabis have vast potential energy storage capacities but also provides us nutritious food too which makes me super happy about all these developments happening right now because who doesn't love eating healthy things without having any harm done or poison ingested while gaining weight.
Elwin: The cost of putting together a Cannabis Business Project is high. From where did you get the funding for such a large project?
Robert: We are now in a position to start looking at potential investors and InteGrow Capital is ready for us. The business has already been produced, with our partners investing hundreds of hours into the project from scratch while we focused on other aspects like sales or marketing along the way!
The business is now at a good stage where we have started reaching out and discussing with potential individual, institutional equity investors. I am so excited about this opportunity! In the past few months, I've been working on my own time to build skills needed for investor outreach while also figuring out how best to represent our company in conversation styles that would work well when meeting people face-to-face or over Skype, or on a call.
We are continuing to engage in those discussions, but we're very cognizant that it is in our best interest for the project. We want a healthy balance sheet and if possible some more equity investors so we can be a little more careful with how things get financially gingered out – especially now with all these recent changes happening!
Elwin: What makes this opportunity worth investing in?
Robert: There are many reasons to invest, not just the fact that it is a good idea for your bank account.
The most important responsibility we have is to our shareholders to make sure we run a profitable and efficient business.
We are dealing with a new crop, and we know the stakes are high. We have a well-coordinated team of consultants with a combined experience of more than 50 years in the industry. In addition to providing technical expertise, consultants will transfer knowledge to the local team.
The African Free Trade Zone provides access to markets such as those of the European Union, the United States, and now also the African Free Trade Area.
We might be able to access financial assistance from grants designed to help local farmers by working with small cooperatives.
Participation in a fully integrated company in one of the fastest-growing industries in the world to maximize profitability and bottom line, operators must operate in a low-cost country while maintaining international standards
We already have all the licenses and the farmlands secured
Investment in a priority industry that receives significant government support
Positive impact on the economy and on society
Elwin: Is there any local investment, i.e. Malawians residing in Malawi, involved in your project?
Robert: The recent investment by local investors in Malawi is only the beginning of what's to come. The hope for this company, an Indigenous-owned firm with roots deep into culture and tradition will result not just from one deal but many more! We are casting our net far outside formal channels – it's time we took advantage of all available capital sources if we want a part of how big globalization really plays out here on earth…
Elwin: How do you see the industry as generating good returns for Malawian farmers?
Robert: It is always important to produce high-quality products, and this includes the agriculture industry. I am just glad farmers can legally participate in an international market during a time when our main cash crop tobacco continues to fetch little or nothing on sale globally. The enormous potential for this industry to positively impact people's lives is what makes it so exciting. When you look at the multiplier effect, there will be a lot of families who get an opportunity thanks in part from participating within crop sector work or other gainful activities like farming
"The huge boost we're seeing right now has everything going in its favor."
The cannabis industry is booming with over $6 billion in revenue in the United States alone. Compared to tobacco, cannabis has a faster growth rate and higher profit margins. For malawi, Industrial hemp and medicinal Cannabis could topple tobacco as the leading export earner by 2023.
Elwin: Is there any expert or strategic partner you need for the project? For instance, would you consider contract farming?
Robert: We are a company with an international reach, and we're always interested in talking to other players who can help us achieve our goals – especially those like-minded people who want nothing but the best for both of us! At this core belief lies partnerships that create win-win situations where we all come out ahead despite any difficulties along the way; bad contracts were never something worth investing time or money into because they're just so difficult if not impossible to unwind once signed.
Elwin: Thanks for sharing your insight with me. This was an enjoyable conversation. Anything else you would like to add?
Robert: Thank you for giving me the opportunity to present my project and have this conversation. The timing is perfect because things are moving quickly in Malawi, which means there'll be more opportunities than ever before – even if we're still at an early stage of development as a country!
I would like to thank His Excellency President Dr. Lazarus Chakwera and the Tonse Alliance Government for the commitment, support, and love they have shown us in this industry. Last but most importantly, I would like to thank the CRA for their support. They have been very professional and helpful throughout this process – it's always difficult when you're dealing with something new that people don't understand! The CRA has found themselves juggling around the clock to keep up with all of this new territory. And finally to those trying to capitalize on this opportunity, our arms are open to welcome you, feel free to contact us